STB-25CNC-3A-1S CNC Pipe Bending Machine
STB-25CNC-3A-1S CNC Pipe Bending Machine
Zhangjiagang Saint Machinery Co., Ltd. is one of the toppest STB-25CNC-3A-1S CNC Pipe Bending Machine in China.During these years of exporting , Zhangjiagang Saint Machinery Co., Ltd. now has rich experience in the worldwide markets

Description
Parameters
Application
Video
1. Bend-arm (C-axis) by AC servomotor.
2. Clamp die by hydraulic; pressure die by hydraulic.
3. Carriage (Y-axis) by AC servomotor.
4. Optional: with rear booster driven by AC servomotor.
5. Collets (B-axis): rotation by AC servomotor, grip by hydraulic.
6. Optional: with roll bending function (PUSH BENDING), can make big radius by rolling.
7. Automatic moving parts lubrication.
8. Standing pedestal, serves emergency stop and remote control.
9. Optional: Industrial PC (windows system) assorted with touch screen display, capable of 3D bending simulation, 3D preview, remote control
10. Optional: auto loading and unloading system.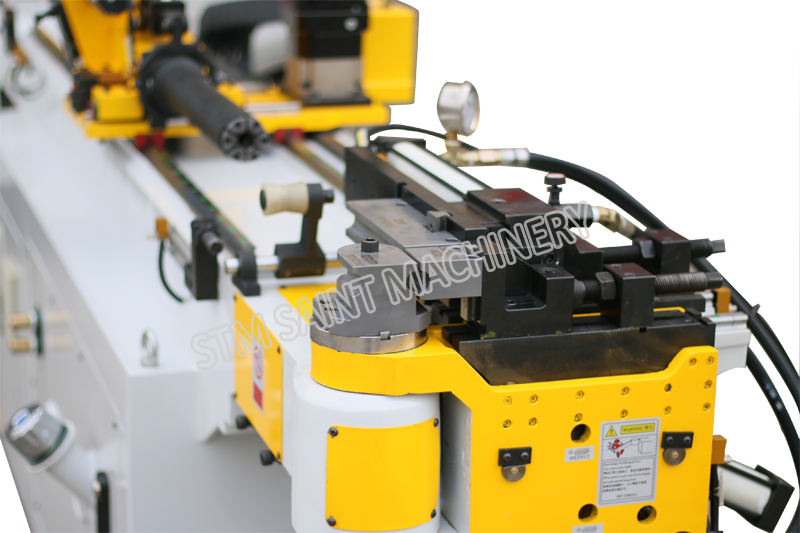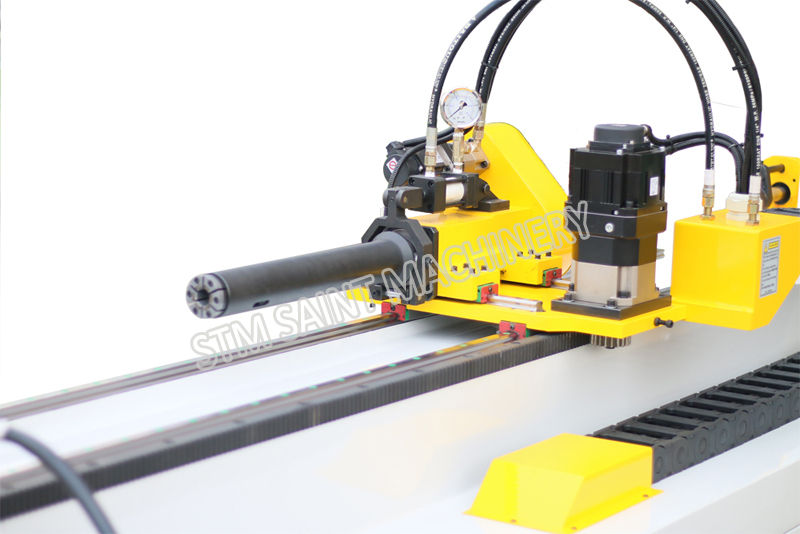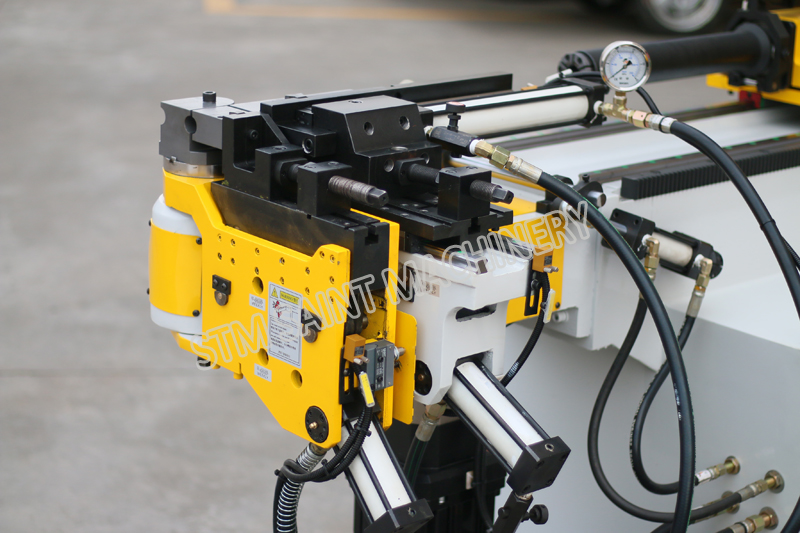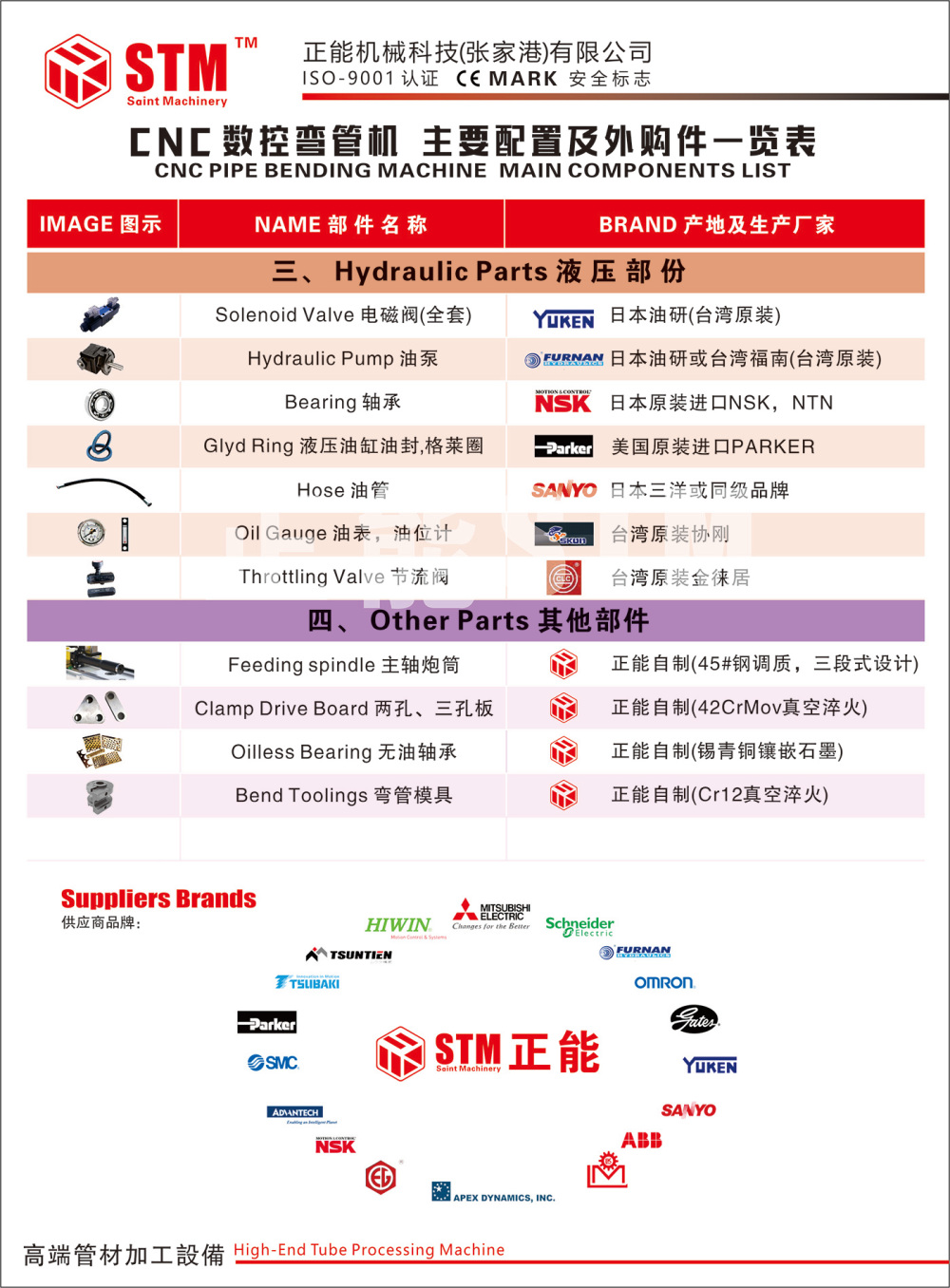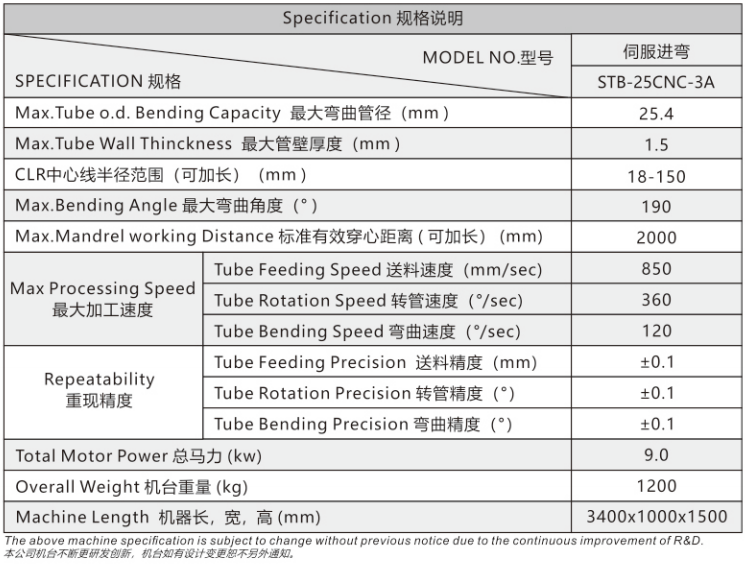 Feedback form contact with us